Welcome to the biggest winner trading Simulator

$100,000
fantasy funds

Real-time
trading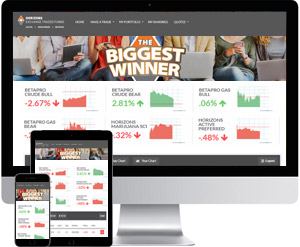 The 10th edition of our trading competition, the Biggest Winner, has come to an end.
How did you stack up against our Biggest Winners? You can check the leaderboard here
In the months before our next Biggest Winner competition, you can continue to use our trading platform to trade TSX-listed ETFs in a risk-free environment using virtual dollars.
Click here to log back into our trading platform and start managing a new virtual portfolio now.